Detail, paint repair and restoration Gallery
Just a snippet of some of our past work for your viewing pleasure... More to come!
…Picture me rollin…
This little classic came in a bit rough around the edges, but a little (or a lot) of love, goes a long way. Customer, sent this gem to us from out of province, needing to pass all mechanical and provincial inspections for BC registration. After all things mechanical up to date, we went ahead with source and recondition of the right bits to get it perfect. New factory wheels were installed, and completed full detail. This included, among other things, a wet sand, polish and sealant, shampoo of interior, and odour removal by ozone machine. In the end, we're happy our customer and car received the attention it deserved.
The Bold and the Beautiful Brabus:
This diamond in the rough landed on our doorstep, courtesy of another amazing customer and fellow car enthusiast. She gave us the freedom to recondition the car back to the greatness both the customer and Geländewagen deserved. Beyond a range of mechanical work, the job included door mechanism repair to both sides, and of course a full detail, cut, polish and sealant. Bling, bling…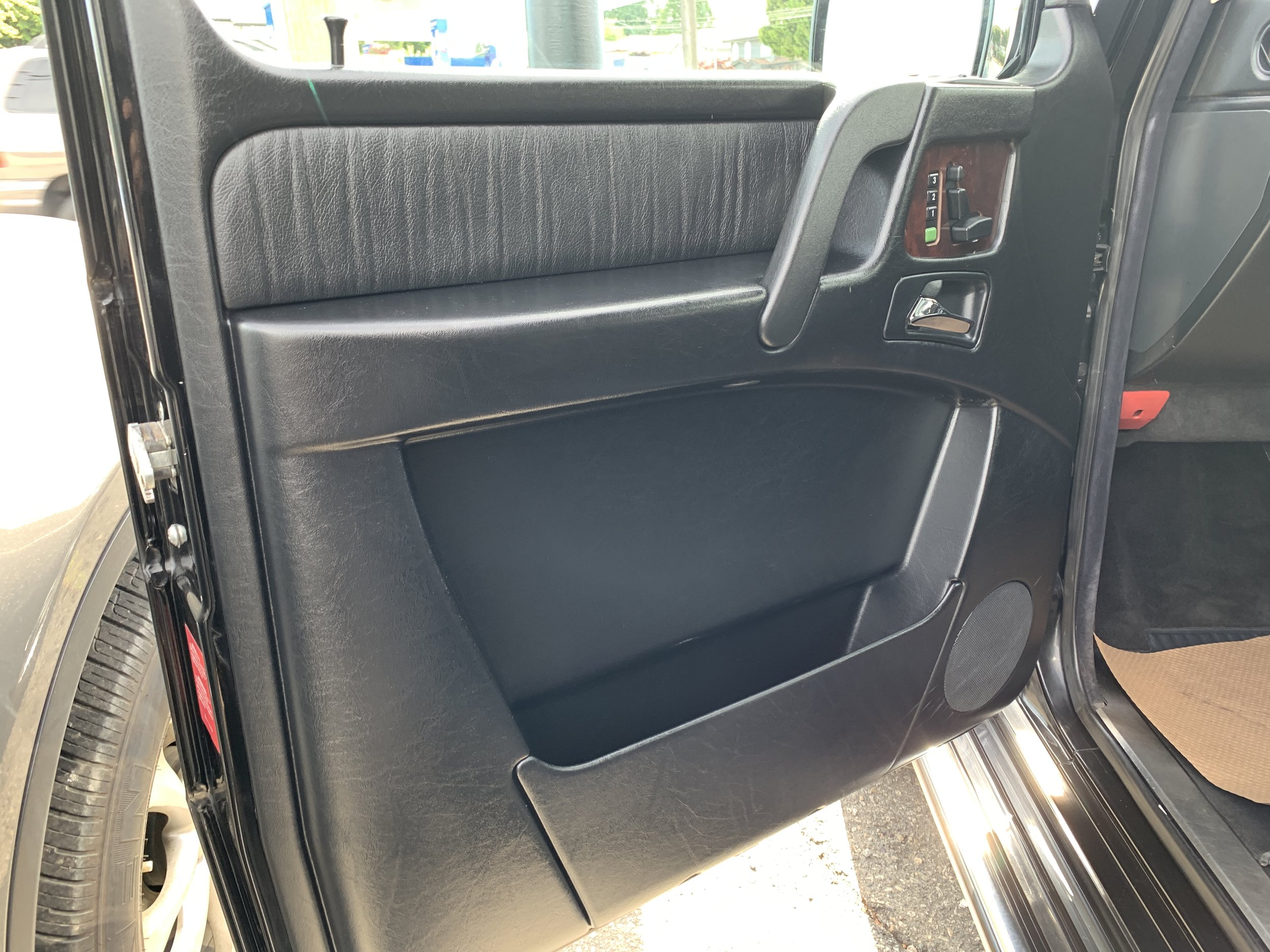 Rear bumper repair and paint:
Customer came in with a dented and damage rear bumper from a little parking hiccup... It happens. But rather than spending an arm and a leg, replacing the bumper at a body shop, we were able to fix the damage and clean up prior parking "mistakes" in Haus. After repairing, sanding and repainting, the end result is as good as new. Ready for another session of bumper cars :)
Full detail, 3-stage polish and trunk lid repair/paint:
Somebody decide to take a key, or what looked more like a butcher knife, to this trunk lid. Unfortunately it was way beyond the paint, so wet-sanding was no longer an option. We repaired the damage and repainted, before full detail, clay and cut polish, to mirror finish... Smile!
What a little wet sand can do:
Both driver and passenger sides of this MDX were perfect candidates for wet sanding. Never even been cut polished since new, so paint thicknesses were ample. While the scratches were much too deep for compounding, they were not so deep they needed repainting, which in this case, would commonly be a suggestion by most body shops. At a fraction of the cost, and keeping with original paint, this MDX was back to it's former glory.
When as good as new ain't good enough:
Customer brought in his like new 2017 Ford F-150. The black paint showed swirl marks, and light scratching, and never received a wax. After at a little TLC, it's safe to say, the Ford has never looked better...
Everybody one, two, step…
This 1996 Honda Civic track car had severe paint damage over the years, that looked hopeless, and in need of new paint. The roof, pictured here, suffered the worst damage. After two stages of wet-sanding, and compounding, the roof was restored to its former glory.